Truman has been able to take steps since 2 days before he was 10 months old. He has very slowly decided to take some independent, non coached, steps for about a month now. On Saturday, at Mema's house he seemed like he might take off but only did for short distances. Last night, at my grandparent's house, he started walking all over the place. He still can't stand himself up on his own, he has to pull up, but he was everywhere. I wonder what today holds. I can't believe he is going to be ONE on Sunday.

Here are some pictures from the past week.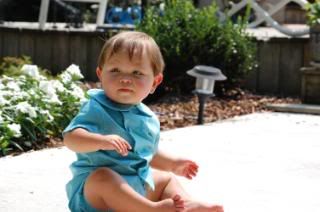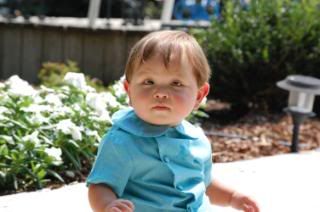 Sitting in the Foof, watching a movie together


He is such a boy. He strung my pot tops together with a jump rope.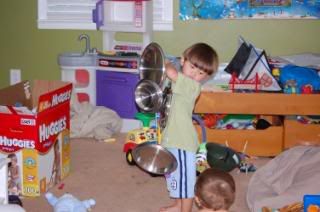 He LOVES grits.