This morning the four of us set out to get our Christmas Trees. In the past, I was a Christmas Tree snob. I insisted on buying our tree from a tree lot because it was the fir trees that they had that I know and love. Last year, however, I decided I was foolish and told Carter we could go with his mom to the Christmas Tree Farm. I had a great time and found that they don't just have the Virginia Pine trees like his mother gets, but other kinds that I actually like as well. I was hooked, plus since they are like 1/2 the price of the tree lot trees, we could get 2 and a wreath for the same price.

So this morning, I dressed the boys and convinced Carter that November 30th was as good a day as any to get our trees. Here is our adventure in pictures.

The first shirts I put on the boys b/c Walker wanted to wear orange. Truman spit up on his a few minutes later so they were changed.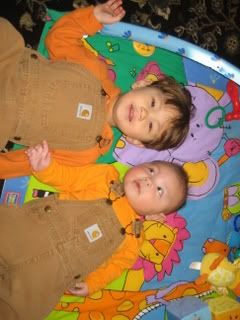 I picked the tree I wanted, an 8+ foot White pine...here are the boys with the tree.



I said the boys were with the tree, but Truman was sleeping in the car...



Here is Walker holding his saw...one of the highlights of day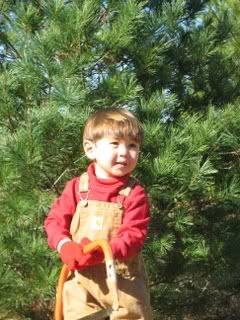 Here they are cutting our tree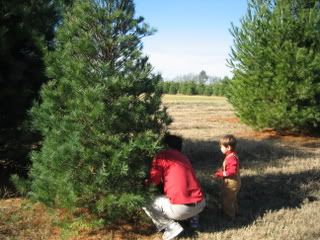 And taking it to the car



And Walker helping his daddy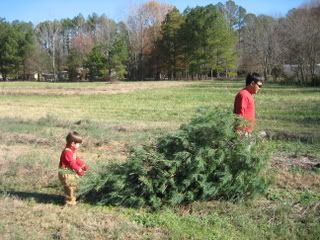 Did I mention they had Donkeys?!!!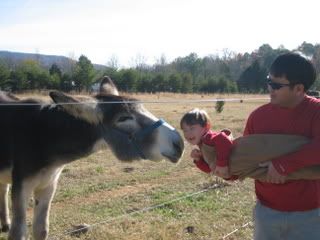 Walker with our Family Room Tree, a 7 foot Leland Cypress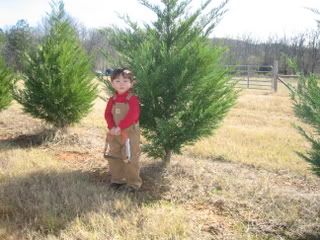 Down she came...or he?



Taking it to the car...how cute is that?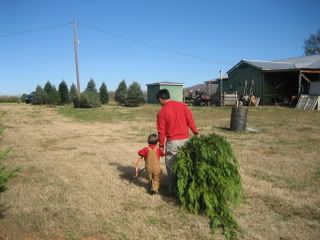 Truman was up, a family shot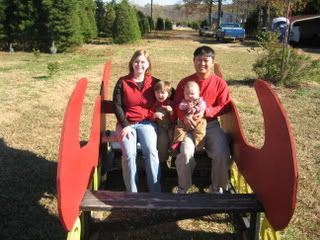 Stopping to eat at the Cajum Cafe...looks like a dump, but boy, the Shrimp and Crab legs we had, and it was nice enough to eat outside



Truman just being cute as we waited for our lunch.